About Us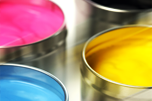 At a Glance
3x Heidelberg Speedmaster 52-2 Colour
1x Heidelberg MO-1 Color
1x Heidelberg Platen 10x15 Letter Press
1x Heidelberg Platen GT 13x18 Letter Press
Established since 1864
Willsons have demonstrated vision and drive since our beginnings in the 1860's as furniture makers, who also carved wooden blocks for printing elaborate posters.
Willsons became the premier poster printers in pre-war England, producing cinema posters and running a successful billboard posting business.
Changes in the law in the 1950's saw many billboards outlawed. Coupled with the introduction of televisions this change all but destroyed the cinema business, forcing Willsons to restructure to move forward.
Willsons Printers then split into two companies. In the 1960's Willsons Printers Leicester stayed with poster printing. Willsons Printers Nottingham moved into the commercial market and became Willsons Printers (Nottingham) Ltd, a separate company, buying other print companies, mostly integrated into Willsons Printers (Newark) and Willsons Printers (Grimsby). In the early 80's production at Nottingham was moved to Newark.
Our transparent customer relationship allows us to offer a far greater range of products and services than many of our competitors.