Printing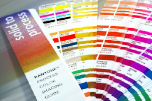 Printing
Latest print technology
Reliable local service
Completed in-house
Varied product range
Single source for all your print
Using the latest in printing technology, we have produced literature for some of Grimsby's local industries.
From business cards to brochures, to order pads, our specialist skills have helped them project their identity to new businesses, increasing their order books, and profitability.
Our team will assist you to get the absolute best out of our comprehensive range of printing services. They will economically and efficiently control the process to deliver to you a finished product of the highest possible standard, within your budget.
Willsons is the single source for all your litho and digital print. We successfully do it all in house, and we do it extremely well, at amazing prices.