Printing »
Litho Printing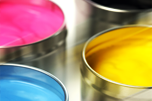 Litho Printing
Established quality printer
Array of presses and sizes
Single and multicolour options
Corporate colours maintained
Competitive pricing
Coming up to 150 years of producing print, we have an established history, with this history, comes a foresight into producing quality print. Our history has developed strong relationships with all suppliers, giving us the opportunity to pioneer new technology.
Our investment in the latest print technology has resulted in Willsons being a fluid organisation, enabling us to meet the most demanding requirements.
We will help you select the correct printing method which will help promote the right professional image for your organisation.
Litho Printing
Offset lithography is the most common way of printing, almost every commercial printer provides litho printing.
The quality of the final product is predominantly due to the guidance, expertise and equipment used by the printer. Offset works on a very simple principle: ink and water don't mix. Images (words and art) are produced on plates, which are dampened first by water, then ink. The image is transferred to a rubber blanket. The ink adheres to the image area, the water to the non-image area and then from the rubber blanket to paper.
That's why the process is called "offset" as the image does not go directly to the paper from the plates.
4 Colour Process (CMYK)
Commonly known as full colour printing, this process uses Cyan (C), Yellow (Y), Magenta (M) and Black (Y) inks to produce a full rainbow of colours.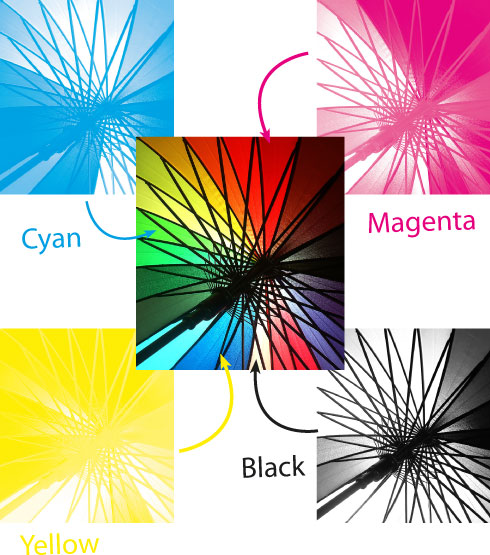 Spot/Pantone® Colour Printing
Your branding may require that we print using spot colours instead of CMYK.
Pantone® swatch colours are displayed in a Pantone® swatch book and each has a unique number reference which includes a CMYK breakdown in percentages to best match that particular Pantone® swatch used.
If you only require 1, 2 or 3 Spot colours this can make a job less expensive than that of producing a printed job in 4 colour process. Full colour print is more environmentally friendly than spot colour printing as the solvents used to wash up the press are reduced by up to 85% when washing down from a 4 colour process print run.
Need a quote? Click here for online quote >>
Alternatively please call us on 01472 351277.