Printing »
Mailing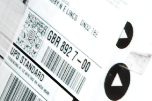 Mailing
Mailsort 1,2 or 3
Printed envelopes
Database management
Fulfilment services
Personalisation
From DL to C4 as well as custom made eye-catching printed envelopes we can provide printed envelopes for a specific mailout or postal service for your businesses specific requirements.
If required we can even offer you a direct mail service, we will handle any project small or large, working with you so you get the right service you need for your mailing campaign.
Overview:
Overprinting
Variety of envelope sizes
Poly wrapping
4 colour printed envelopes to give your mailing more impact
Reply envelopes
Single or double sided
Need a quote? Click here for online quote >>
Alternatively please call us on 01472 351277.