Printing »
Digital Printing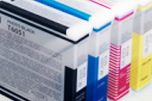 Digital Printing
Economical short runs
Personalised per copy
Latest digital presses
Reduced lead times
Environmentally friendly
The Willsons history has seen many changes in print demand, witnessed reduced lead times, clients needing more for their money. Hence our investment in the newest digital printing machinery to compliment our litho presses.
The digital print division of Willsons is outputting in the region of 1 million sheets per month. The process is ideal for constantly changing literature of either short or long print runs. The possibilities are endless.
Variable data printing (VDP) and our in-house mailing ability opens up direct mailing possibilities. If we can't make savings on mailing internally, we source the best price possible and one of our approved mailing houses is contracted.
What sets digital printing apart from traditional offset printing?
Print on Demand:
Virtually no preparation time
Precise number of copies
Little or no waste
Consistent quality throughout
Personalised print
Faster order turnaround
Variable Data Printing:
Single documents can be unique
Mass personalisation quickly via databases
Target your message to individuals
Increase the value of the printed result
Text, graphics and images may be changed from one printed piece to the next
Digital Printing and VDP Overview:
Professional quality rich colour even on small runs
Black and white jobs can be efficiently produced in short runs
Faster alterations to existing jobs at lower cost
Literature kept current without unnecessary waste
Target literature individual names
Better use of existing databases
Need a quote? Click here for online quote >>
Alternatively please call us on 01472 351277.