Printing »
NCR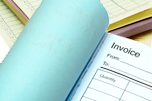 NCR
Sets or booklets with writing shields
Ideal for invoices, order pads and delivery notes
One or multicolour print
Sequentially numbered
Fast turnaround
NCR (No Carbon Required) is ideal for invoices, statements, delivery notes, order pads, receipts, despatch checklists or any other duplicate printing you may need.
Either printed in single or multicolour to best suit your requirements. We can also number and perf your sheets depending on the specification of the job.
After your NCR job has been printed we will collate the sheets together, these can then be supplied as loose sets or made in to books.
NCR Overview:
Sets
Books A4 or A5 size
Continuous
Numbering
Loosely collated
Wrap around writing shields
Covers
Need a quote? Click here for online quote >>
Alternatively please call us on 01472 351277.